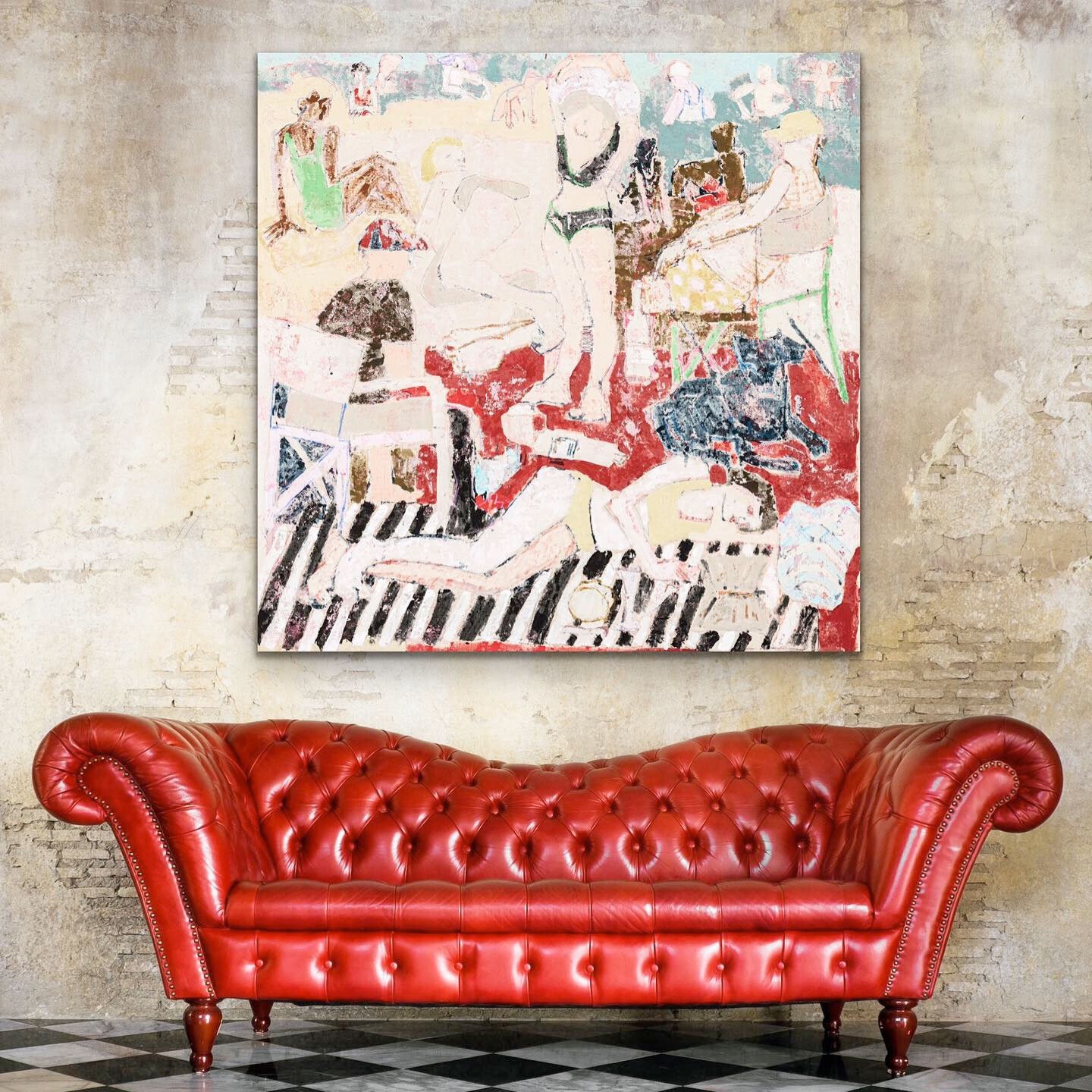 Julie Poulsen
Julie Poulsen lives and works in Cairns. Born in Brisbane, she spent her formative years in Brisbane, Lae in Papua New Guinea and the Gold Coast. Instilled with a spirit of adventure, she has travelled to the UK and Europe for extended periods of time throughout her life.
While teaching at TAFE and raising a family, Poulsen never wavered in her commitment to studio practice. During the creation of a work, she draws on her years of mastering artistic processes and developing her signature techniques. However, it remains imperative for her to leave room for the unpredictable. Writing is also a part of Poulsen's studio practice. She will often start her day by writing down her ideas, exploring thoughts through wordplay. This literary honing establishes a focused pathway for concrete investigation.
Poulsen's paintings, drawings, mixed media and sculptural works are ambiguously playful, often limited in detail with emphasis on texture, shape and colour. She has always been concerned by the over obvious, searching out ways to obscure and intrigue. She allows the viewer to find their own story. 
BIOGRAPHY
In the late eighties Julie manoeuvred back into painting, juggling work and motherhood as women typically do – with determination and efficiency. These early works mirror this energy, painted with a fresh, raw fervour, with multiple layers of child-like images reflecting her children's drawings.
Painting remained the focus until 2002 when the nature of her art practice shifted. The new works became light and open, a combination of painting, drawing, printmaking and stitched assemblage. The change was a return to the source, an extension of works started at art college. In 2005, an exhibition of new works at Cairns Regional Gallery was to clarify and establish this new direction for Julie in a dramatic way. Décor Sermon was 50 metres of artwork 148cms high covering the walls of the Loft Art Space. It was a raucous combination of materials – stitched panels, found objects and thought-provoking imagery – presented as a playful reinvention of the puffed up notion of the perfect interior décor.
In 2006 Julie turned her creatively analytical mind to commonplace café signage for her new body of work Menu Board. With trademark playfulness and wit, Julie played with the text, language and aesthetics of chalkboard café menus and roadside food stalls and reinvented them with new beauty and meaning. With Julie's poetic twist, the signs assumed cultural, geographical and even economic symbolism while retaining an intriguing ambiguity. Menu Board was exhibited at KickArts Contemporary Arts in Cairns in 2007.